About a decade ago, I assisted a co-worker with researching her family history. This coworker and I went to lunch, where she rattled off her family surnames. Between bites, I wrote down her information. That weekend, I started searching high and low for her missing kin.
Digging through birth, census, marriage, military, and death records, I unearthed ancestor after ancestor for my coworker. But one family line remained elusive: Chicichop. I was flummoxed. No matter how hard I looked, I could not find these people.
Yeah, I felt a bit like this.
The next workday, I presented the information I found to my coworker, who was overjoyed with whom I had discovered. Although I was thrilled that she was thrilled, I was apologetic when I revealed that I had no luck locating her Chicichop ancestors.
Maybe I was spelling it wrong? Turns out I was. The surname that alluded me was spelled C-I-C-C-O-C-I-O-P-P-O.
Now, in Italy, this surname is pronounced Cheek-o-chope-o. (Sounds about right to me.) But here in the good ole U.S. of A., we like to omit syllables and pronounce our words however we dang well please, gosh darn it! No Cheek-o-chope-o for us. We think it should be pronounced Chick-e-chop. (Yep, I am still scratching my head over that one!)
In my own genealogical research, I have encountered some oddly pronounced locales and surnames in our family tree.  I have found three in particular most perplexing.
The first is Botetourt County, Virginia, where my spouse's Spangler-Kenney family have resided. Botetourt County was created in 1770. The county is named for Norborne Berkeley, Baron de Botetourt, the governor of the Virginia Colony from 1768 to 1770 who died in office.
Now, Norborne Berkeley's title was pronounced Boat-a-tort. But, somehow over the years, the pronunciation of this Virginian county has changed. No longer are extra vowels or stinkin' Rs needed. Now, we pronounce it Bot-a-tot. (Yep, like buying a kid.)
The second is Kanawha County, West Virginia, where my spouse's Spangler-Kenney family migrated after the Civil War. Kanawha County was formed on 14 November 1788 under authorization of the Virginia General Assembly and was founded on 5 October 1789. The county was named for the Kanawha River, named such by the Native Americans of the area. The Delaware tribe's name for the river meant the "place of the white stones", whereas the Shawnee are said to have called the river Keninskeha, meaning "river of evil spirits."
When the English-speaking residents spelled Kanawha, they spelled it phonetically, Kah-nah-wuh. But with the passage of decades, the pronunciation of this West Virginian county has eroded. No longer does this word have three vowels. Heck no.  Now, the county has two vowels… Kah-Nah, Or, for a little variation, let's call it Kah-No. (Um, NO.)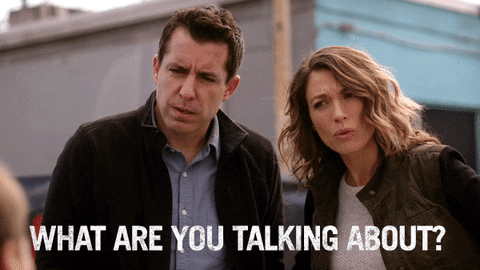 Of all the strangely pronounced locales/surnames found in our family tree, the oddest is Taliaferro. The first known Taliaferro is my 12th great-grandfather, Bartholomew Taliaferro, who was born in 1530 in Venice, Italy. On 4 March 1562, Bartholomew Taliaferro, a subject of the Duke of Venice, paid 20 shillings for Letters of Denization in England. Bartholomew Taliaferro settled in London and served as a merchant. He married an English woman, Joanne Lane, and together they had several children.
In the mid-1600s, one of his descendants, Robert Taliaferro, moved to Colonial Virginia. Robert's family would become some of eastern Virginia's and Maryland's most prominent citizens.

At some point between Bartholomew and Robert, the pronunciation of their surname changed… drastically. In Italian, Taliaferro is pronounced Ta-lee-ya-fair-ro, with the r sound slightly trilled. (Sounds lovely, doesn't it?)
Obviously, that surname must have been a bit too foreign-sounding to my English-identifying ancestors. They decided to change the sounds and syllables completely and drop that pesky O at the end. No need for extra vowels, you see. The pronunciation was so modified that many of today's Taliaferro kin residing in America say their surname as Tol-le-fer or even Tol-le-ver.  SAY WHAAAAT?!