With the last final taken and the last paper written for the semester, I packed my bags and headed home for the holidays. Although I only lived 20 minutes away from school, I rarely went home because of jobs, class load, and extracurricular activities. It had been too long. I was eagerly anticipating seeing my family again.
When I arrived at my mother's house, I was greeted at the door by my youngest sister, who was five years old. With curls bouncing like springs, she bobbed up and down and shrieked, "You're home, you're home, you're home!" before propelling herself into my arms.
After giving her a hug and kiss, I asked, "So, where is everyone?"
"Dunno," she said. "Wanna play?"
"In a little bit, sweetie. I would like to say hi to everyone else first."
Our house was a small one, so it didn't take me long to find my other sisters, who shared the largest of three bedrooms (the smallest being the size of a walk-in closet.)
I knocked on their door before opening it. Both sisters were lying on their respective twin beds. The room was divided in half by an imaginary line where the older one's Duran Duran posters ended, and the younger one's pristine walls began.
"Hey, guys, what's up?" I asked.
The two looked up from what they were doing, which could have been homework or just reading the latest issue of Tiger Beat (who knows) and answered, "Hey, sis," and "Nothing," and went back to what they were doing.
Realizing they wanted to be left alone, I shut the door and went back into the living room where my youngest sister was still hopping about like a jumping bean.
"Where's Mom?" I asked.
"At work," she answered.  "Can we play now?"
"Sure, sweetpea," I said. "First, let me put my bags away (since I slept on the couch when I came home, my bags went in the hall closet.) Then, I need to put the gifts under the tree."
"Presents!" she screamed. "Can I open them?"
"Not until Christmas," I said with a smile.  I placed my meager offerings—one gift each (courtesy of the college bookstore)—under the tree. Only a couple of other presents and a large brown paper bag—taped shut and decorated with stickers—were under the branches. Without opening that bag, I knew what was inside—books for me—second-hand with some missing their covers. I loved those. I assumed the other presents were socks and underwear for each of us, some Duran Duran geegaw for my one sister, makeup or nail polish for the other, and a toy for the little one.
"So, what do you want to play?" I asked.
"Little People!" she yelled before heading back to the smallest bedroom. We took out the farm set and the school bus and dozens of people. Space was tight for my 20-year old body and all the pieces scattered about, but we somehow made it work. I would have done pretty much anything to make my little sister happy, including playing make-believe in very tight spaces.
The two of us were having a great time, giggling and imagining "life stories" for those Little People when, suddenly, a shout from the next room echoed through the house.
"Get out of my room!"
"It's my room too! You get out!"
BANG!  The door slammed open, and two hormonal teenagers stomped out—one hot on the heels of the other.
Stuck criss-cross applesauce between my littlest sister's bed and all those tripping hazards, it took me a moment to unfold my legs, get the blood flowing again, and rush out of the room.
By then, the argument had escalated into an all-out catfight. Apparently, World War III had been declared. (Great, just what I needed on my holiday break!) I tried to negotiate a cease-fire, but the combatants did not want to declare peace.
Then, the unthinkable happened. During the slapfest, the second sister broke one of the third sister's perfectly manicured fingernails.
This enraged my posh sister who then launched herself at the sister whose fiery temper matched her red hair. Ding! The fight was on. The two grappled like "Rowdy" Roddy Piper and "Macho Man" Randy Savage in a do-or-die, take-no-prisoners Smackdown. I thought about stepping in, but there was no way I was going all Hulk Hogan and jumping into that brouhaha. Who wants her butt kicked by her kid sisters?
Just then, my mother, exhausted from working at one of her part-time, minimum wage jobs, walked in the door. By the look on her face, I could tell that she would have preferred staying at work instead of coming home to this crap!
Sadly, my sisters were blind to her presence. They were too busy going for blood. Both my mom and I were getting ready to stop the brawl when—CRASH!—my sisters "took down" the Christmas tree.
Ornaments were catapulted through the air, exploding on impact. POP! POP! POP! My sisters were sprawled in the artificial tree, its "trunk" snapped by their combined weight.
When they realized what they had done, did they show remorse?  Heck no. Instead, they began the blame game.
"She started it!"
"No, she started it!"
"Did not!"
"Did too!"
"Enough!" By now, my mother was standing over them, wooden spoon grasped in her white-knuckled fist. "I have had enough!  You two, get up now!"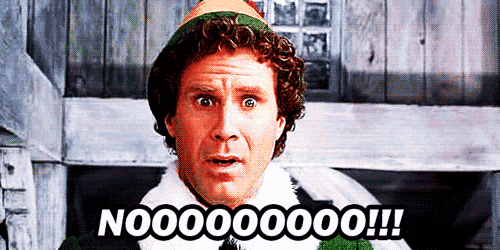 Uh-oh, I thought, she's gonna kill them!  I sure hope she doesn't want me to bury the bodies. (Again, this was so not the way I thought I would spend my break.) Thankfully, for their sakes (and mine), my sisters understood just how ticked off our mom was. They stood up without a word, keeping their eyes glued to the floor.
"Since you girls don't respect me or my home, there will be no Christmas this year!"
"But Mom!" they whined.
"I mean it!  Christmas is canceled. Now, clean up every single piece of glass!"
"But that will take forever!" they whined again.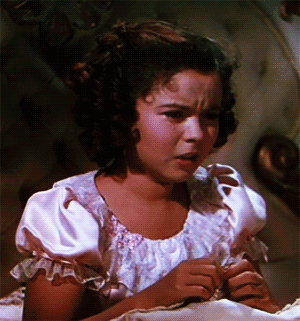 "So help me…" my mother threatened, wielding that wooden spoon like a samurai. Luckily, my sisters realized that our mom meant business; they were toast if they didn't do what she said ASAP. Down on their knees they went, picking up the glass, bit by bit, all the while muttering under their breaths at each other.
While they were doing that, I was doing my best to reassure my youngest sister that Mommy really wouldn't cancel Christmas. However, my platitudes fell on deaf ears. She kept crying.
Still angry, my mother grabbed one half of the tree and dragged it across the room, out the front door, and down to the curb. Stomping back into the house, she grabbed the second half and reunited it with its missing part outside. She then lined the crumpled presents against the wall like sentries.
For nearly half an hour, my mother stood over my sisters with a scowl on her face, as they cleaned up the broken ornaments. When the shards became too small to pick up easily, our handy-dandy, decade-old Electrolux finished the job.
"Now, you two go to your room and think about what you have done. And NO MORE FIGHTING!"
After they left, she leaned down, gave my youngest sister a hug, and whispered, "You know, I'm not really canceling Christmas…but don't tell your sisters, okay?"
The littlest one nodded, gave a grin, and laid her tear-streaked face on my mother's shoulder.
My mom then looked up at me and said with a slight smile, "So honey, how's school?"